Join our NGI Enrichers Ecosystem!
CALL FOR EVALUATORS OF FELLOWS' APPLICATIONS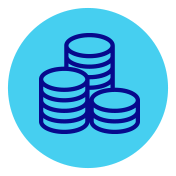 Evaluator activities: paid
Evaluators also act as NGI Transatlantic Ambassadors (activities non-paid)
Essence of the call
NGI Enrichers is Next Generation Internet Transatlantic Fellowship Programme (Sept 2022 – August 2025). More information about NGI Enrichers is provided here.
NGI Enrichers is seeking to engage a multidisciplinary pool of experts to evaluate applications from potential fellows from Europe, human-centric internet researchers and innovators, who – if selected – will be hosted by US and Canadian universities, research centers, or private firms, to jointly develop NGI solutions, services and standards.
Up to 20 evaluators throughout the duration of NGI Enrichers will be selected to assess potential fellows' applications, to be submitted to different tracks (paired teams, open ideas, challenges).
We are looking for:
European (EU nationals as well as nationals of Horizon Europe associated countries, full list here), Swiss, US, and Canadian specialists – scientific (technical and social sciences) or business experts: university or industry researcher or engineer, staff of other relevant organisations e.g. clusters, accelerators, etc. motivated by NGI challenges.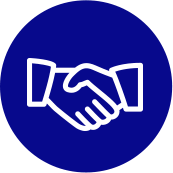 SCIENTIFIC – TECHNICAL EXPERTS with sound scientific/technical/engineering background and experience working and developing state-of-the-art tools and wide expertise in the NGI Focus Areas (see below), preferably integrated in the NGI related networks in Europe, USA or/and Canada, and capable to evaluate scientific merits of the applications.
Technical topics: Preferable to have a PhD degree in NGI related background: computing sciences, engineering, telecommunications.
SCIENTIFIC – SOCIAL SCIENCES EXPERTS (experts from social science and the humanities) who bear competences to evaluate Next Generation Internet related proposals in technology fields are encouraged to submit their application to become an evaluator. Preferable to have a PhD degree in social science and the humanities: sociology, anthropology, environment, politics, design.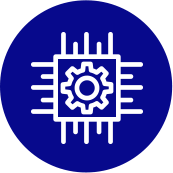 BUSINESS EXPERTS with a solid trajectory in entrepreneurship, business development, startup creation. Business angels, investors or relevant clusters, business accelerators and incubators, IEEE, legal experts, mentors… in the corporate world are welcome to apply.
NGI focus areas
Next Generation Internet is a concept that involves a broad spectrum of emerging technologies, social sciences, and humanities, that will reshape the Internet over the next 10-15 years, such as:
Technologies: IoT, 5/6G, Artificial Intelligence, Big Data, Blockchain, Metaverse, Digital Commons, Web 3.0, Cloud and Edge computing, Cybersecurity, Quantum computing and algorithms, Xtended Realities, Peer to peer technologies, Virtual Realities, Decentralized Internet, Trust, and data sovereignty (can also be related to social sciences)…
Application domains: health, environment, energy transition, Industry 4.0, e-mobility, Autonomous V2X, immersive environment, intuitive user experience, lifelong learning, inclusiveness, digitalization,…
Any other technological foundations on which future services and platforms will be built on, with a human-centric approach considering social participation, open Internet, respect of the user's consent, privacy, security issues…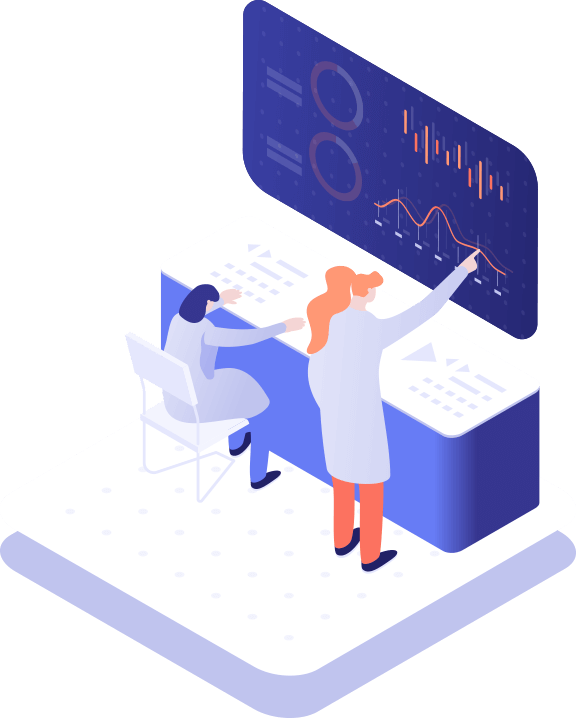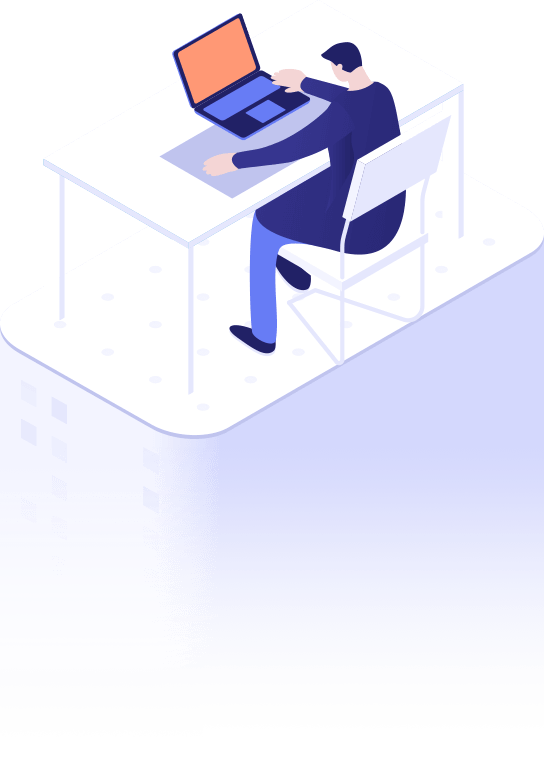 Evaluators' role
The evaluators will be in charge of providing a neutral yet scientific and/or business review of fellows' applications, on the following aspects:
Excellence of the candidate
Quality of the project
Impact of the idea: proposed project
The full evaluation criteria for potential fellows' applications can be found here.
The evaluation process of one fellow application takes 45-60 minutes including filling short summary of the evaluation. Thus, approx. 7 applications are expected to be evaluated during one working day.
NGI Enrichers will organize three rounds of open calls for applications throughout the whole project. The first round will have a first open call for 'paired team' type of collaboration and a second open call for 'challenges and open ideas' type of collaborations.
The first round of open calls will take place end 2022 – early 2023:
'paired teams' (open Nov 30, 2022 – Jan 31, 2023) – for this call evaluators are expected to remotely evaluate the applications within a timeframe of 2-3 weeks in February 2023
'open ideas and challenges' (open Jan 30, 2023 – March 31, 2023) – for this call evaluators are expected to remotely evaluate the applications within a timeframe of 2-3 weeks in April 2023
By applying to the call, the expert:
confirms time availability to accomplish the evaluation within the specified time frame for the first 2 rounds of open calls (early 2023), to attend a briefing session of 1h and (if required) a debriefing session after the selection (1 h). Timing is provided below.

confirms the interest to be included in the future communications of NGI ENRICHERS (expected once per month after the evaluation round is finished)

assures that he/she will only evaluate the applications of only researchers and innovators those whom she/he does not know

By accepting the role of the evaluator, the expert:
Accepts to do his/her best to remain in this role for the 3-year duration of the NGI Enrichers initiative (indicatively: one call with three tracks per year)

Accepts the voluntary role of the NGI Transatlantic Ambassador which may include, for example (up to the Ambassador): promoting the NGI Transatlantic community, promoting calls and other activities of the NGI Enrichers initiative through own networks, including social media, supporting the outreach, participating and speaking at the webinars and other events, suggesting synergies with other activities etc. Not all NGI Transatlantic Ambassadors are expected to be evaluators, but all evaluators in NGI Enrichers Initiative are expected to be NGI Transatlantic Ambassadors.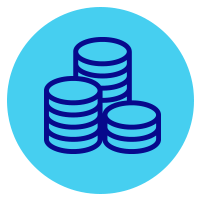 Benefits
FINANCIAL BENEFITS
Evaluators will receive a compensation of 400 euros per working day, for the assessment of 7-8 applications (45-60 min each, including writing a short summary of the evaluation), and 200 eur per half-working day. The minimum and maximum number of days per evaluator will depend on the number of applications received, and other factors such availability of the evaluator throughout the project etc.
OTHER BENEFITS
By engaging in this role, evaluators will become NGI Transatlantic Ambassadors and thus part of the NGI Transatlantic community. They will:
Make contribution to an impact on EU innovation, EU competitiveness and contribute to selecting the unicorn of tomorrow.

Make contribution / influence the topics (both technical and business related) of the upcoming events of NGI Enrichers, including physical bootcamps
Have free access to the virtual bootcamps, available only for NGI Enrichers fellows, provided by top notch European, USA and Canadian specialists. This includes business training, IP, public and private fundraising training.
Have the opportunity to take part in NGI Enrichers webinars and other events, with visible role
Contribute to the creation of synergies with other programmes and initiatives, including contribution to the shaping of a pilot action under NGI Enrichers : mirrored visits of the hosts to European fellows (with external funding)
Have their profile published in the section "NGI Transatlantic Ambassadors" on the website of NGI Enrichers (there will be no indication whether the specialist was/is an evaluator or not).
The depth of involvement in these activities will depend on the willingness of the specialists and their availability.
Timeline until summer 2023
| | |
| --- | --- |
| Nov 4, 2022 | Launches of the evaluators call |
| Nov 30, 2022 | Launch of the fellows' call (paired teams) |
| Dec 15, 2022 | Deadline for submission of evaluators' applications (if needed the call will remain open until the positions are filled) |
| Dec 16, 2022 | Evaluators' applications dispatched for assessment by the NGI Enrichers consortium |
| Jan 13, 2023 | Evaluators' selection results and confirmation |
| Jan 24, 2023 | Briefing session (16-17h CET) |
| Jan 31, 2023 | Deadline of the fellows' call (paired teams) |
| Jan 31, 2023 | Launch of the fellows' call (open ideas and challenges) – at latest |
| February 2023 | Indicatively 2-3 week timeframe for evaluators to evaluate potential fellows' applications for the first call "paired teams" |
| March 2023 | Deadline of the fellows' call (open ideas and challenges) |
| April 2023 | Indicatively 2-3 week timeframe for evaluators to evaluate potential fellows' applications for the first call "open ideas and challenges" |
Criteria for the selection of evaluators
Admissibility:
The applicant must be a European (EU and Associated countries to Horizon Europe programme), Swiss, US or Canadian citizen (Note: if you are not a citizen of these countries, but a resident/taxpayer in one of these countries, you are still eligible to become an evaluator)
Applications must be submitted before the call deadline.
Applications must be submitted electronically via F6S electronic submission system as indicated in the call, using the form provided inside F6S, and a CV must be attached as part of the application. Paper or email submissions are NOT possible.

Applications must be complete for all parts, and CV should be readable, accessible and printable.
If the admissibility criteria are respected, then the evaluation of the expert goes as follows.
1. NGI-related experience, either as a scientific (technical or social sciences) expert, or business expert. Track record in the NGI Focus Areas will be evaluated (e.g. machine-learning, AI, Big Data, 5G, blockchain, Internet of Things, Interactive Technologies, Human-centric Internet, Cybersecurity, Cloud/Edge Computing, Future Hyper-Connectivity, …), or in relevant technical topics, or in social sciences and humanities, as well as the ability to evaluate NGI-related project proposals in technology fields.
30%
2. Knowledge about the NGI ecosystem and involvement in it e.g. activities, projects, organisations, networks, clusters, initiatives…
30%
3. Experience in international collaboration in research and/or innovation with USA and/or Canada if you are European or with Europe if you are from the USA/Canada. Preferable to have previous experience of evaluation of scientific or business applications internationally, and/or in transatlantic R&D and innovation collaboration
20%
4. Willingness to contribute to NGI Transatlantic ambassador activities, i.e. to:
• promote the NGI Enrichers programme
• speak or participate in NGI Enrichers webinars and other events
• other added value brought to NGI Transatlantic community
20%

To formalize the collaboration, a service contract will be signed between the NGI Enrichers coordinator (G.A.C Group, France), and the evaluators. The evaluator also should sign a code of conduct.
Payment will be done in Euros by bank transfer on the personal account of the evaluators, within up to 60 days after submission of the evaluations and reception of an invoice from the evaluator.
Good luck and thank you for your interest.
We are looking forward to collaborating with you!
NGI ENRICHERS team