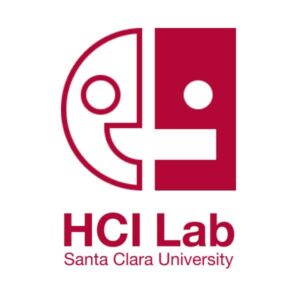 The Human-Computer Interaction Lab at Santa Clara University designs technology with social impact using human-centered methods. We collaborate across disciplines like computer science, design, & social sciences. Our lab is recognized for award-winning research at top venues like CHI. Projects include using augmented reality to narrate Ohlone Native American history and redesigning social media interfaces for greater user agency. We are located at the center of the Silicon Valley tech industry.
Department: Computer Science and Engineering

We are a private sector organization

Looking for: Researcher (humanities and social sciences),Researcher (multidisciplinary),Researcher (scientific/technical/engineering)

Track: Challenges,Open Ideas,Paired Teams

Preferred hosting duration: 6 months

Maximum number of fellows to be hosted by the organization simultaneously : 5

4 Challenges :

Challenge 1:

Exploring the Impact of Social Media Interface Design on Digital Wellbeing. Preferred skills: UX/UI design, behavioral psychology, data analytics, field experiment design, social media platforms like Facebook, Twitter, and YouTube.

Challenge 2:

Development of an Augmented Reality Tour for Cultural Preservation. Preferred skills: Augmented reality development, cross-cultural communication, Native American studies, storytelling, 3D modeling.

Challenge 3:

Creating Best Practices and Tools for Systematic Mobile App Reviews (SMARs). Preferred skills: data scraping, mobile app analytics, open-source software development, academic literature review, data collection methods for mobile app stores.

Challenge 4:

Development of Diverse Virtual Campus Tours. Preferred skills: Virtual reality, educational outreach, diversity and inclusion strategies, student engagement and recruitment.